Novus

Branding for a speculative exhibition exploring innovation and invention. The identity resembles industrial blueprints, and heavily utilises laser engraving across its applications.

Features a double sided mailer and postcards, and laser cut shapes which can piece together in multiple ways.
Memo Review

Proposed layout for Memo Review's inaugural annual printed journal. The online publication features exhibition reviews from art history graduates of Melbourne and Monash Universities.

Printed in black and white on Envirocare.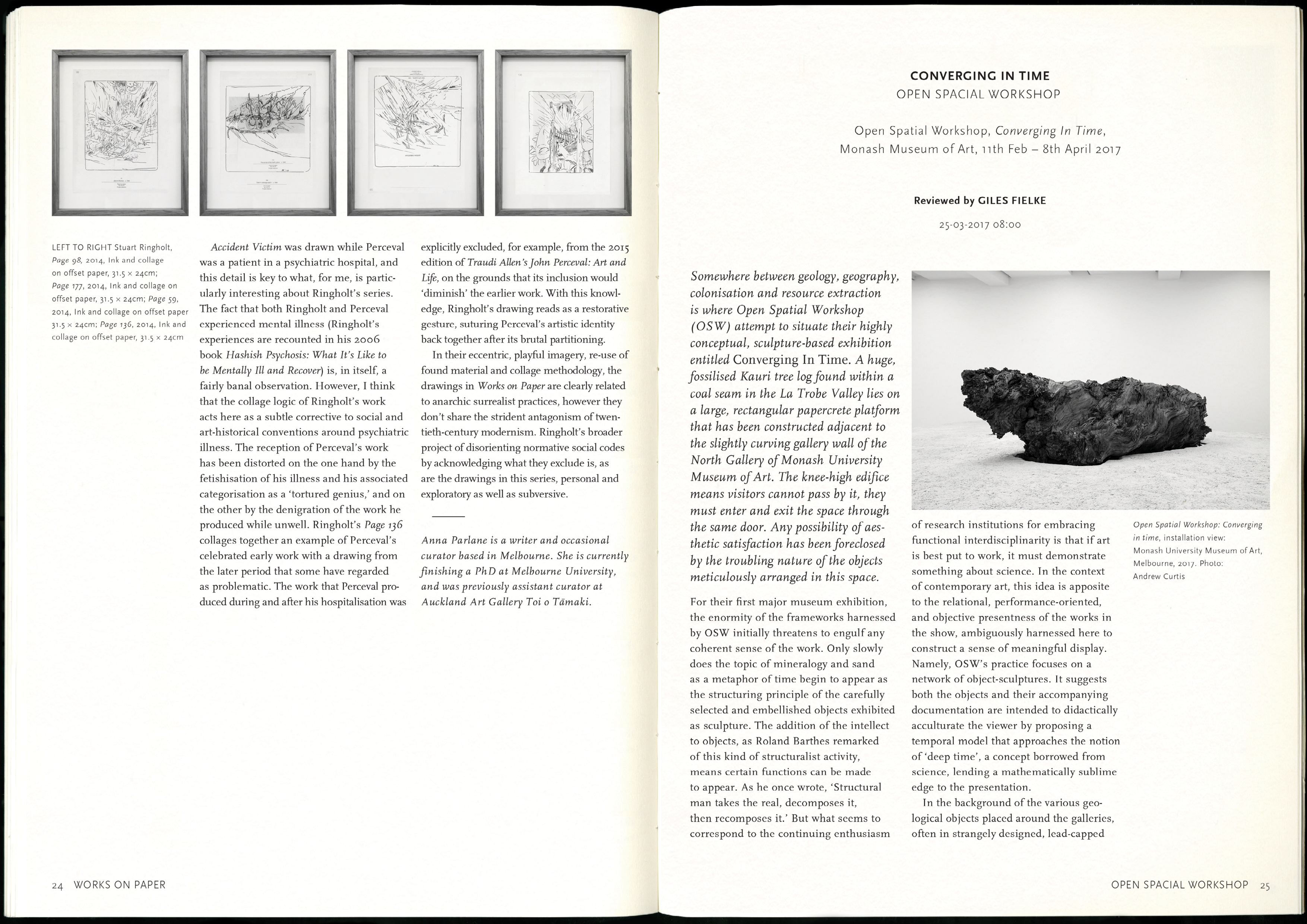 Find Your Fortune

Publication exploring the Japanese origins of the fortune cookie. Fortunes taken from an online generator juxtapose the traditionally intimate nature of receiving a fortune.

Hand bound and printed on Gyokuryu rice paper.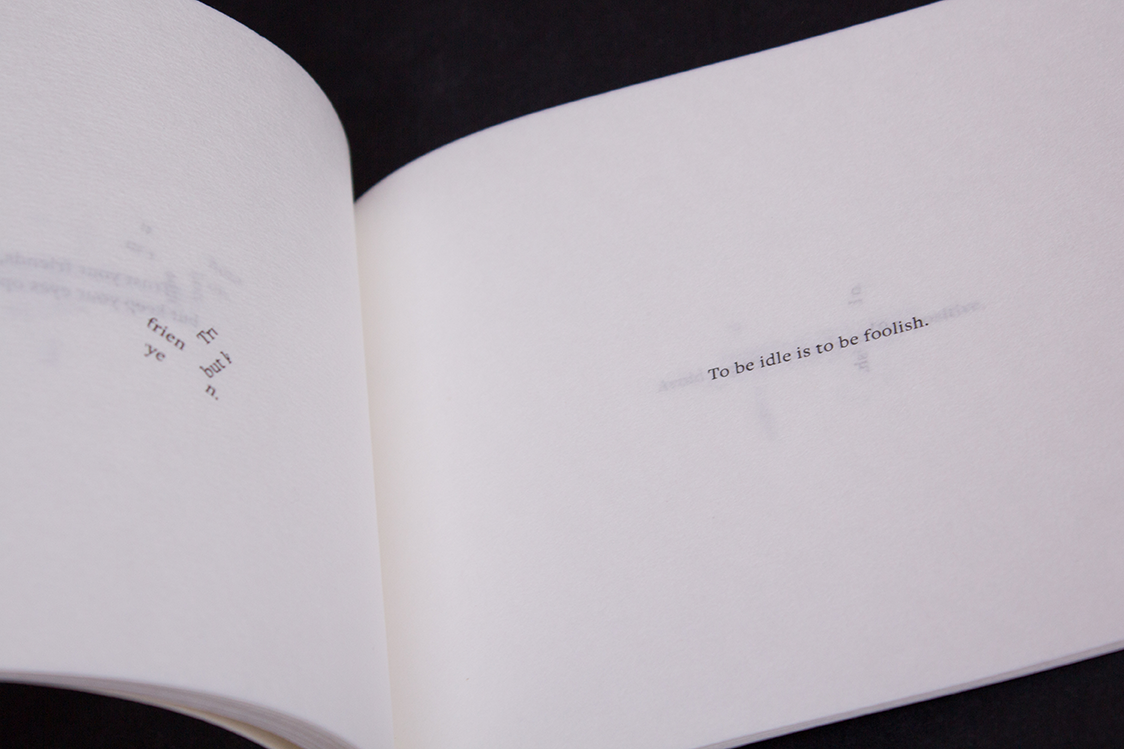 Suburbia

Publication that documents a section of suburbia as it transitions from day to night.
Green Screen Queen

A zine which combines internet meme culture with the public's infatuation with the British monarchy.